THIS ACCLAIMED IDLE-RPG SEQUEL HAS JUST LANDED FOR FREE ON R2GAMES
08/27/23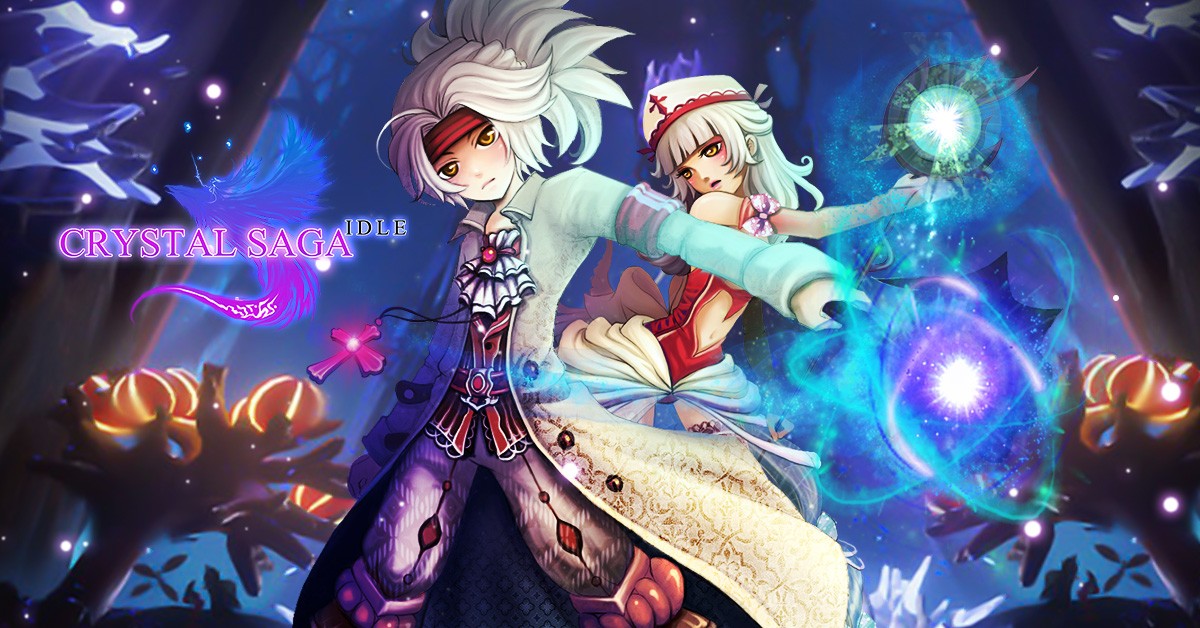 This is a good week to be a Crystal Saga fan. Heck, it's a good week to be a fan of idle-RPGs period. That's because Crystal Saga Idle, the third game in the hugely popular Crystal Saga series, is out on R2Games. And it looks stunning.
Taking the franchise in a bunch of interesting new directions, Crystal Saga Idle is a genre-bending update that showcases elements of strategy, RPG, adventure, and good old fashioned combat.
Naturally, means you can pick from a variety of different playing styles, as well as tailoring your tactics around your own personal gaming preferences.
Storywise, Crystal Saga Idle sees you playing as a badass warrior in a fantasy universe full of magical powers and mythical creatures. Once a glorious haven, this idyllic universe has fallen prey to the dreaded "evil forces", and only you can send them packing.
This involves taking on a host of powerful enemies, including skeletal dragons, the very manifestation of chaos, and, er, squirrels. Very, very aggressive squirrels.
There are several different classes to choose from before setting out on your quest. You can plump for the Knight, which comes with a Brave Sword and Cross Strike abilities, or the Mage, who can unleash a Fire Wave and Balrog's Hell.
Then there's the Cleric, an infinitely more chilled-out character whose special abilities include Sanctify and Radiant Arrow.
Whichever class you pick, the destination is the same: all-conquering glory. But, thanks to the huge amount of tactical variety in Crystal Saga Idle's gameplay, each journey towards that destination is bound to be totally unique.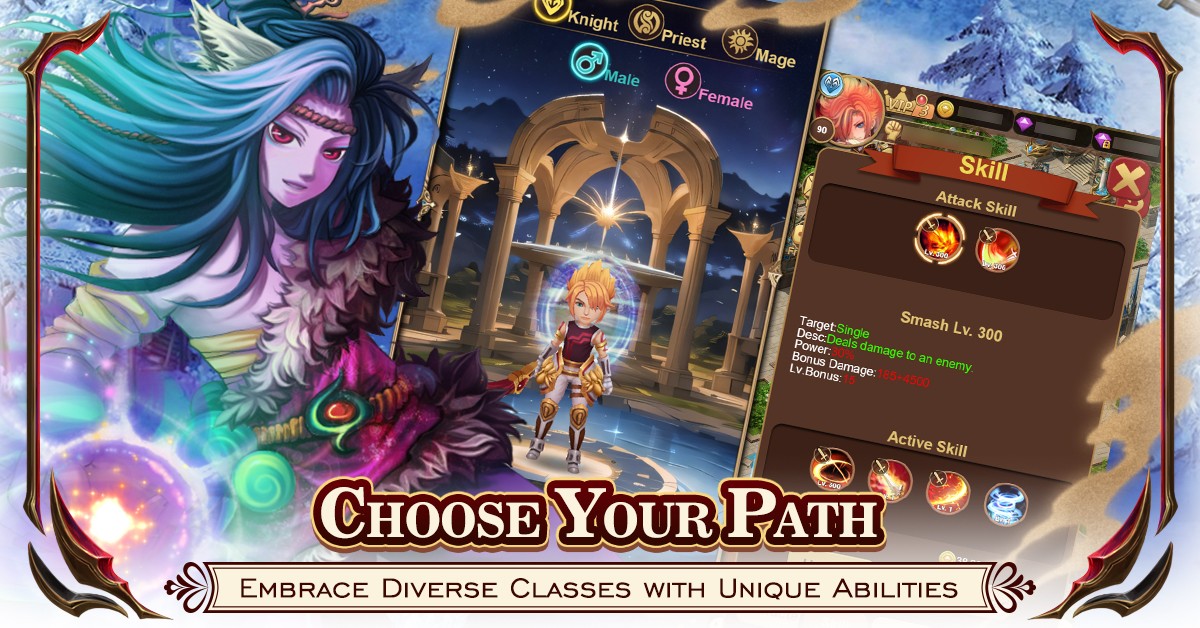 All the stuff you've come to expect—nay, demand—from a top notch idle-RPG is here, including a gallery of terrifying bosses, an array of treacherous, labyrinthine dungeons, and a vast open world to explore.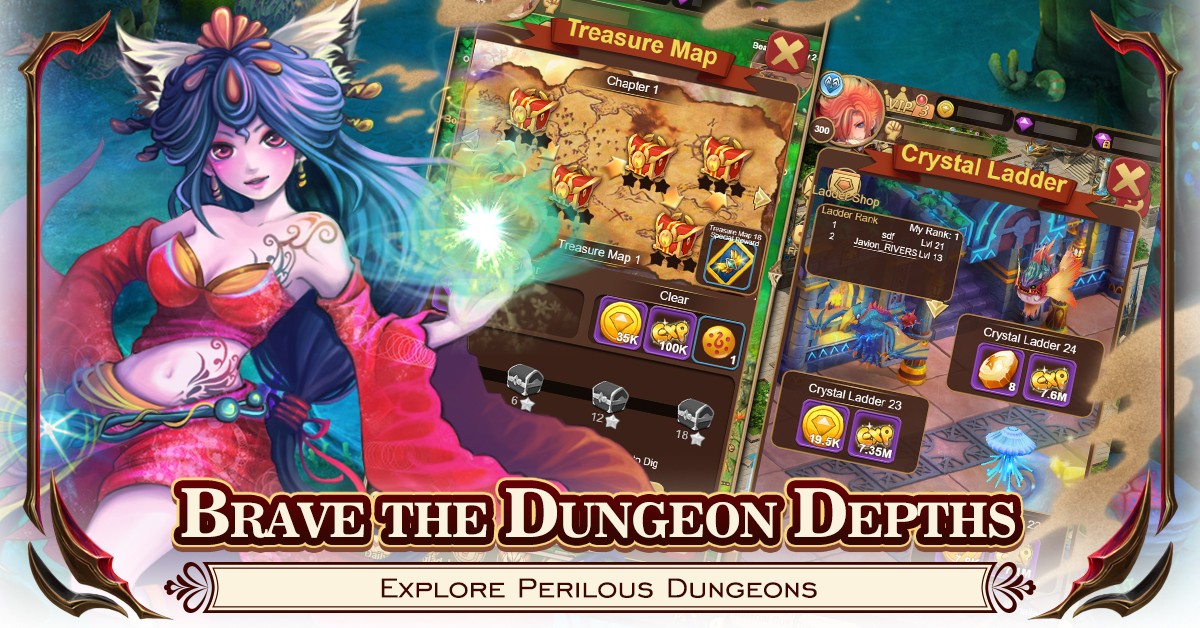 Plus, there are pets to train and unleash in battle, and mounts to let you cover enormous distances in a jiffy.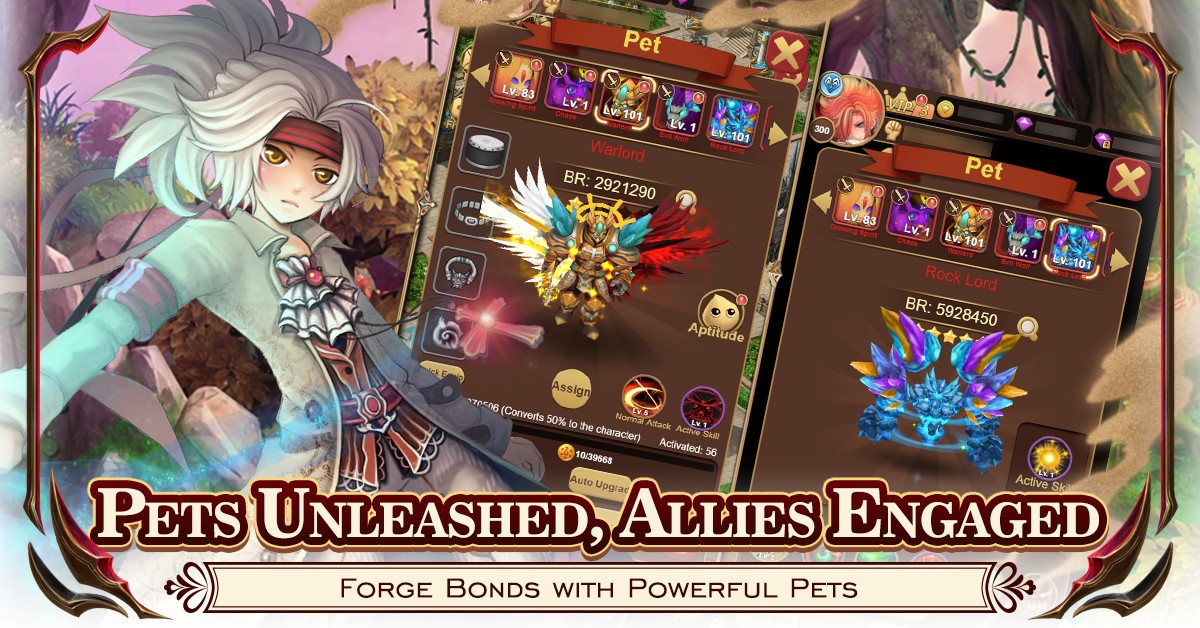 Ever fancied riding a unicorn? Look no further.
Crystal Saga Idle is available for free right now on R2Games.